Uber CEO Dara Khosrowshahi met with the Indian media for the first time after taking over control of the gig economy giant. This was Khosrowshahi first visit India as Uber's CEO, and he discussed a number of issues with the press.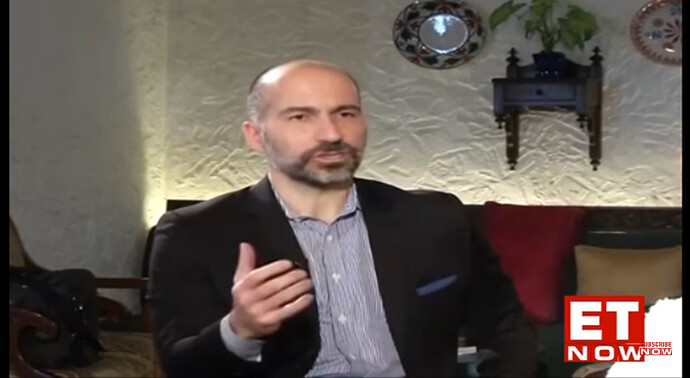 Khosrowshahi stated that India is a key player in the global market that they intend to maintain and grow. Uber has over 300,000 drivers, all active, and perform around 10 million times a week. Khosrowshahi sees India as one of its main customers. He has instigated focused development plans that target local requirements alongside global ones. Such as the Indian UberMOTO service that works very well. While Uber does continue to develop its Indian presence, Khosrowshahi states that SoftBank's desires to ease them out of Asia would not include India. Arianna Huffington, one of Uber's directors, also stated this sentiment, and Uber does not see a future where India is not a part of their overall strategy.
Khosrowshahi said that Kalanick's vision, he's lean-forward management style was perfect for the companies continued investment in global growth markets. Uber will continue to invest heavily in the Indian market, in both technological developments as well as expanding their market mix to improve customer satisfaction. India is also a key player in the future of AV's and air transport, the sheer size of the physical boundaries makes it a prime target for technological expansion into those two sectors.
In regard to Ola, Khosrowshahi said that he does not see any merger in the foreseeable future, they will remain a competitor, and SoftBank will continue to invest as it sees fit. There is always room for more competition, it keeps Uber on its toes and generates change based on a desire to improve services to attract more customers. Khosrowshahi also told the press that he believes one day in the future, fleet owned driverless cars will replace most of the self-driven cars and that people will be reliant on such services in a larger percentage then they are today.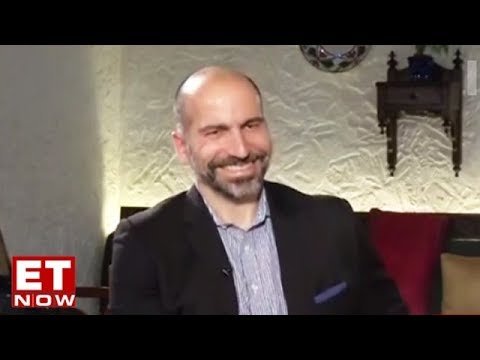 Khosrowshahi also discussed the engineering issues that come from Indian talent. As far as Khosrowshahi is concerned "If we can do business in India, we can do it anywhere in the world." India provides Uber with 10% of all its global transactions and as such is of major importance to Uber's continued goal for global control. The number of talented Indian engineers is adding to the local success of Uber, even in the face of Ola. Khosrowshahi said "We are moving into digital payments; will take it elsewhere. We are talking with driver-partners if you don't have smartphones — you can call or text — this technology for India which we can export to other markets." He intended to increase Uber investment and stated that "We want to quadruple or quintuple the number of engineers here this year and then further beyond. We want to be here not only for mobility solution but also to source technology talent."
Khosrowshahi's vision of the future is no less dynamic than Elon Musk's. While Musk is a dynamic entrepreneur, Khosrowshahi is a more silent executive, with this in mind, he say's "We want to be Amazon of mobility for everything — will have cars, also opening up our platform; we don't have to provide transport on a proprietary basis."
Uber now covers many business models and markets, including food delivery and virtual restaurants managed by UberEats. Uber also has a freight company that adds the use of land, sea and air logistics to delivery services, an autonomous vehicle division aimed at providing a driverless car solution and a payment platform to increase ease of spend. With all this going on, the transport sector is still Uber's main concern, and since it is a global affair with so many legal issues, Khosrowshahi added that "It is a real concern for us, different states have different regulations, but our goal as a company is to reduce cost of transportation everywhere, not only in high volume markets. We will have a dialogue with regulatory authorities."
To conclude his talk with the press, Khosrowshahi stated that, "In the end, countries do what they think is right, India is moving forward because of the talent you see here."