One of the many issues facing drivers is how riders rate them. Previously ratings were a big mess, causing many drivers issues with low ratings even when giving perfect rides. This was due to the rider's lack of understanding how rides were rated. Uber's ratingsupdate is another step in improving rider understanding of how ratings work.
In-App Ratings
The app now shows the rider a simplified screen with the driver's photo and five stars. When a rider rates less than five stars they will be prompted to pick out a reason from a list of boxes under the five stars. If the definition of the problem is not amongst the boxes, then the rider is prompted to press other and give a brief description of why the driver didn't deserve five stars.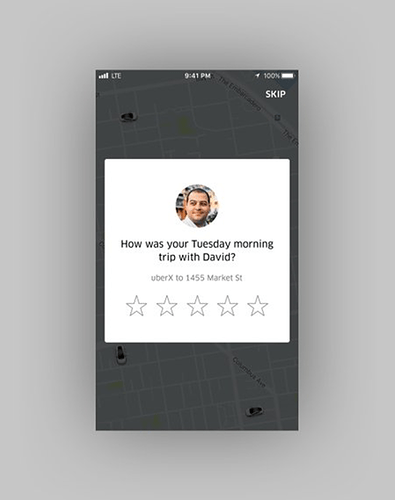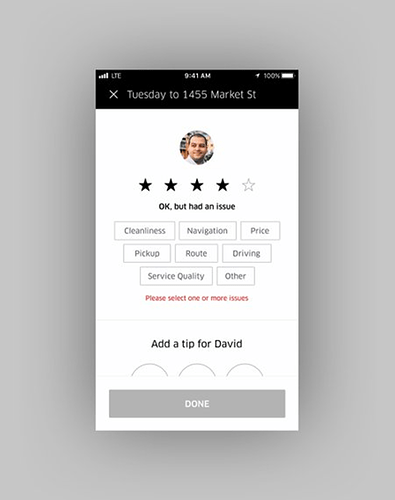 The new system requires riders to put feedback for four stars and below, and the riders feedback will be saved in the rider feedback section of the rating feature in the app. Also, riders will not see their updated rating until they have rated the driver, after inputting their rating of the driver they will be able to see their rating, which provides for honest feedback.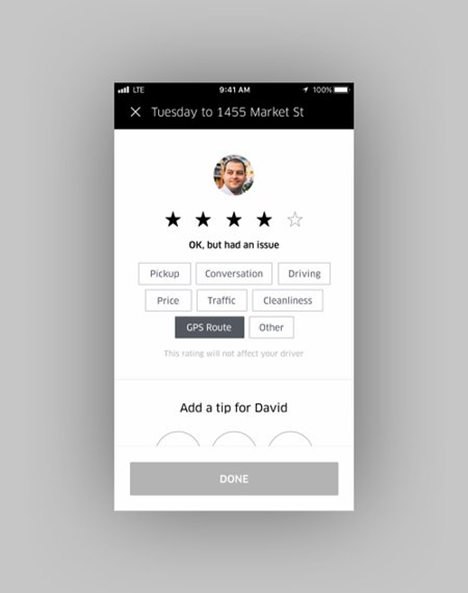 The new feature will become a mandatory part of the app, so riders will now have to rate their drivers, and as such, ratings will start to reflect the true nature of the driver's service. If the reason for a lower rating is a technical issue and not a driver's problem, then the rating will not be reflected in the drivers overall rating. Another big change will the software's capability to recognize riders that give constant bad ratings. These riders will continue to be able to rate, but their ratings will be ignored, and not included in the drivers overall rating status.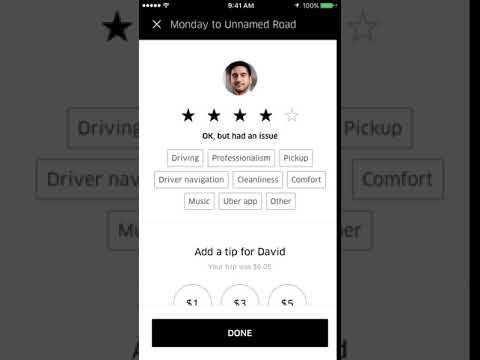 These new features will be available during December 2017 in the US and Canada.
In order to fully understand what makes for a good driver rating, we include a short summary on how to assure high ratings.
Navigation
Navigation might seem easy, sure, you grew up in the area, you know all the shortcuts and quick get-aways. You might even know traffic patterns, but lets put on a show for the passenger and show them how professional you are and how serious you take their safety.
Phone dash mounted; will make it easier for you to drive and to see and control the applications.
Navigation apps such as Google or Waze, even if you know the way, key in the address and drive via the shown route, the psychological effect is huge. If you want to deviate because you know something Waze doesn't, explain that to your passenger, and key in your change, in any event, just to show them the difference.
Safe driving, listen to all the navigational orders and also maintain all traffic and road rules. Hesitate when uncertain, take no risks and don't accelerate like a madman. Nothing is worse than holding onto your seat praying to get out as fast as possible.
Turn down the sound or off completely, you don't want the app to take over the silence or sounds of the entertainment system.
Give explanations about where you are, let them know you are knowledgeable about the city and all its surroundings. Study up on local attractions, shopping, and culture; sometimes your knowledge will tip the scale.
Professionalism
Drive safely, don't speed and accelerate slowly for smoother riding.
Show confidence, talk but not too much, ask about small things like weather and the day, don't interrogate.
If it's a long drive, ask if they want entertainment and if they want to stop along the way for refreshments.
Make sure you have invested in various appliances and comfort items so that the trip will be smooth even with situations (sick, toilet stops, etc.)
Always make sure the car is clean outside and inside, with a fresh smell. There is nothing worse than a shabby, smelly car.
Always be courteous and polite.
Be patient, even with the most annoying passenger, unless they step out of line, then deal with it legally, use police if necessary but never become abusive or violent.
Comfort
Upholstered seats, make sure they are attractive, comfortable and clean. When you have time between trips, vacuum or brush them before every trip.
In-car entertainment, make sure you have a constant selection of films or music and make sure you maintain them up-to-date.
Working air-con or heating: The worst feeling is a hot car in summer and a cold one in winter, unless your passenger is ill, then open a window for G-d's sake!
Blankets or Pillows should be an option available for long trips or kids.
Child seat/Booster is not a must but would be helpful in some instances.
Towels, always useful for drying wet things, like clothes, spillages, hands.
Reading matter, sure there is in-car entertainment, but sometimes people just like to read or look at the pictures.
If a passenger wants to smoke, offer them a place to stop at for a cigarette, but never let smoke permeate your car. It sicks and is offensive to most people.