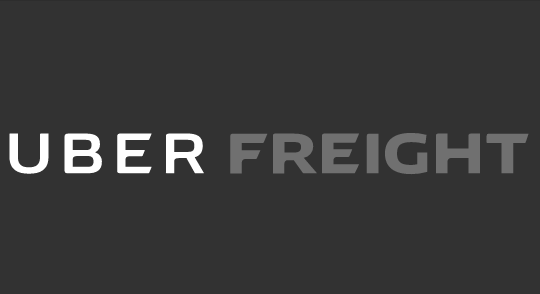 Uber announced on Tuesday that it would be moving freight with autonomous trucks across Arizona, the trucks will start out in the Midwest and move to Southern California. The trucks will self-drive for around 340 miles of the haul. While this is impressive, after all, a truck is not only bigger than a car it is also more intricate to steer due to the "loose" link with its load. However, this is not Uber's first AV freight haul on public roads, they have driven through Colorado for about 120 miles with a driverless truck, well actually there was a driver, but the steering and control was all computer controlled with no hands or feet on controls.
Uber's driverless freight program is plowing forward and aims to meet a fully autonomous ride.
Let's take a quick look at what Uber Freight and AV are all about.
Different Platforms
Uber Freight is a separate entity; it has its own app and its own system. The main difference between Freight and Rideshare is that with freight, Uber matches loads to truckers. The Uber freight model is all about an end-to-end logistic solution. Where local freight meets national freight, and a farmer or a producer can send their products to a market or customer. The concept is that the AV Freight solution will allow the long hauls to be steered by a computer and not a human.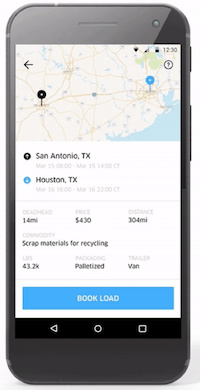 AV's and Humans working together
While you might think that an AV could replace a trucker, thereby reducing the human workforce, you would be wrong. The Uber Freight model only comes into play with long hauls, and in this case, the probability that a truck will be passenger less is not likely. Truckers might still be around, just relaxing during a ride or in some instances, only dealing with local portions of the ride. There is no plan to leave the truck unmanned, which is a relief to truckers. (Possibly a result of the teamster's pressure lobby).
In fact, Uber has MIT backing up its claim that there will be more jobs in trucking once the AV's are in place. They expect that over 766,000 jobs will be added to the freight sector by 2026. With over one million AV trucks on the road by 2028, it is expected that the same number of truckers will be needed for the short hauls. MIT in a research paper stated that "Technology is unlikely to replace truckers entirely anytime soon. But it will almost certainly alter the nature of the job."
On the flip side, once the AV network has been fully integrated, maybe after 2030, there will no longer be a need for truckers, so the rise in jobs might be a short-term wave before the same number of truckers hit the unemployment market. In general, the future of AV is a future where human driving becomes a hobby and not a necessity.
Logistics Engineering at its best
The AV truck is an evolutionary step in transportation history. Nothing will stop it from happening; even political pressure will make way for industrial demand, as well as public demand for cheaper goods. Add to this the eventual removal of road risks, which are the human element, and we are looking at exceptional feats of development in the supply chain engineering process.
The AV race is well underway
If you thought that AV trucking was only an Uber thing, then think again. While Otto was the first to implement the concept back in 2016, Chinese based TuSimple also tested AV trucking in Arizona in 2017, and other automakers such as Volvo and Embark are well underway with their respective research and development programs.
Trucking is just one part of the supply chain process, and when you have companies such as Maersk and IBM joining hands to develop a blockchain solution for freight, it's only a matter of time for AV to integrate into the blockchain system.
Complex versus Simple
Freight is a simple sector, a driver with a truck, delivering goods from one point to another. However, just as we see the changing face of human transport, where taxis are being replaced by rideshare drivers. It is eventually going to hit conventional logistics companies. Unlike their taxi counterparts, logistics and freight companies have plenty of time to adapt, since they already have the experience learned from the media coverage of rideshare impact on transportation. The big difference will be the decades of trust needed to cover the regulator's concerns. So for now, truckers are here to stay, even when the truck is being driven by a computer.