48-year-old Uber driver Abdishakur Sandiko was admitted to Hennepin County Medical Center with critical injuries on Friday evening.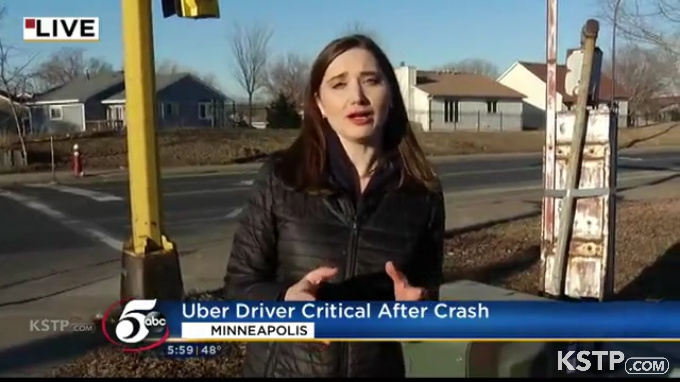 Christopher Patrick was the passenger in Sandiko's car and confirmed to police that he was a passenger in an Uber ride. The accident occurred at around 9:25pm at the intersection of Plymouth Avenue North and Lyndal Avenue North in Minneapolis.
Sandiko was driving eastbound, and the oncoming SUV was driving southbound when the SUV crashed into Sandiko's car. The SUV went on to hit an electricity box causing a power failure in the area.
Police and rescue forces arrived on the scene, Sandiko was taken to hospital in critical condition, the passenger and the SUV driver sustained minor injuries. Police detained the SUV driver on suspicion of drunk driving.
According to Patrick, Sandiko was a really nice guy and "He picked me up, and he was really well spoken." Patrick also told the press that the accident just happened quickly, "I was looking at my phone, and out of nowhere we got sideswiped really hard by a vehicle, the driver was unconscious from the second of impact."
42-year-old Emery Winford was the driver of the SUV; he is being remanded in jail on suspicion of alleged Criminal Vehicular Operation, which is cop talk for drunk driving.
Uber confirmed that the accident occurred during an Uber ride.

Video