If there is something everyone agrees about Travis Kalanick, Uber legendary founder and a man of conflicting public opinion, is his ego and crass reactions. That is why there was no surprise when Kalanick was caught on camera berating an Uber driver during a ride.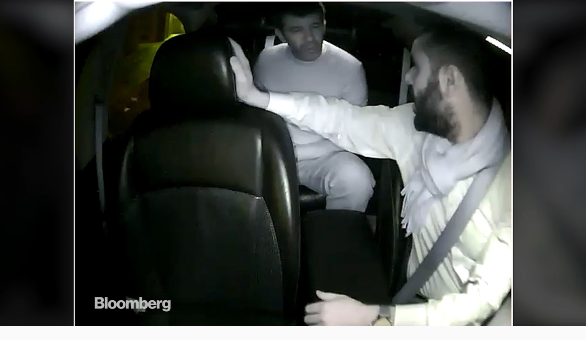 Fawzi Kamel, an Uber driver, took Kalanick for a ride during February 2017. His dash cam recorded the conversation on video. During the ride, Kamal explained to Kalanick that his driving business, a limo service called West Coast Limo's took a beating due to Kalanicks constant changes in Uber's financing policies. Kamal is heard telling Kalanick in the video "But people are not trusting you anymore," and "Do you think people will buy cars anymore? … I lost $97,000 because of you. I'm bankrupt because of you. You keep changing every day. You keep changing every day."
Kalanick is heard responding to Fawzi by stating "You know what? Some people don't like to take responsibility for their own shit. They blame everything in their life on somebody else."
The video went viral, and Kalanick eventually apologized publicly, admitting that he used to act childish. It took only two days, but Kalanick agreed to meet with the driver to discuss the issue and apologize in person.
One of the ideas that were bantered about by Uber executives was the possibility that Kalanick would buy the cars or cover the depreciated value of them in cash payment for Fawzi, as a statement of personal apology. This concept was discussed since Fawzi's main complaint was the direct loss his company took due to Uber's frantic price changes.
The meeting took place in NEMA apartments, one of San Francisco's luxury condominiums in 10th and Market Street. The discussion was amicable and Fawzi explained all his issues to Kalanick. The actual contents of the meeting are not known since neither Kalanick or Fawzi discussed them publicly. No one knows if or what financial settlements were made, and if they were made, then they were paid for privately by Kalanick and not supported by Uber. What is known comes from statements made by Teneo, a CEO advisory firm that represented Kalanick in this issue, Teneo spokesperson told the media that "Travis met with Mr. Kamel following their interaction in Mr. Kamel's car, where he apologized for his behavior, and the two had a constructive discussion," and that "Travis appreciated the conversation and thought it led to greater understanding of each person's perspective. The meeting ended on a positive note, and Travis appreciated Mr. Kamel's openness and forgiveness."
Kalanick is reported to have met with a number of key Uber executives before the meeting to discuss the concept with them. Included in this round of confidence was Jill Hazelbaker, now Uber's senior vice president of policy and communications. He also discussed the issue with Rachel Whetstone, Uber's head of communications, Rachel Holt, Uber's general manager of U.S. and Canada, and former Uber president Jeff Jones. All these executives agreed at that time that Kalanick should meet with Kamel to apologize.
Not all Uber executives were happy with the meeting; one such executive was Wayne Ting. At the time of the meeting, Ting was general manager of Uber's Northern California operations. Today Ting is chief of staff to Uber CEO Dara Khosrowshahi. Ting was the only Uber executive that expressed his concerns through e-mail to all the Uber executive board and also tried to get Kalanick to leave the meeting.
Immediately after the meeting, Uber's Chief Legal Counsel Salle Yoo released an official statement to the press that any monies or remuneration were Kalanick's own and no Uber resources were used by Kalanick.
The results of the video and the meeting were one of the key cornerstones in the changes that would affect Uber over the next few months and ultimately lead to Kalanick's replacement as Uber's CEO.