Sayfullo Habibullaevic Saipov, an Uzbekistan citizen that was living in New Jersey since 2010 and started to work for Uber around the summer of 2016. The terrorist had rented a pickup truck to commit his attack, aimed at killing as many cyclists as possible on a path near the World Trade Center site in Manhattan on Tuesday. It seems that Sayfullo had passed Uber's background check, but records show that the drivers past was flagged with many traffic citations.
Sayfullo had been charged back in 2015 in Platte, Missouri for driving without a safe and proper brake system for a motor vehicle carrier attached to his vehicle. Sayfullo did not appear at court on November 2016, and the court entered a guilty plea, and verdict.
The State of New Jersey regulates the ridesharing companies to perform background checks on all their applicants and does not allow for drivers with criminal or driving records within seven years of their application to be given the authorization to drive.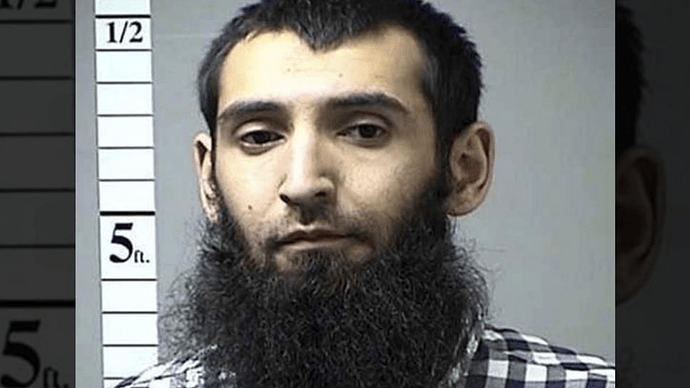 The Uber system is actually quite stringent and applies its background screening per State requirements. As a rule of thumb, Uber does not allow applicants with more than three minor transport violations, including speeding within a three-year period before the application to be accepted.
Uber was reported to have said they are looking into Sayfullo's application documents to see if they met with the New Jersey and Uber's requirements.
Uber's official statement as that "We are horrified by this senseless act of violence. Our hearts are with the victims and their families. We have reached out to law enforcement to provide our full assistance."
This is not the first time that Uber has been linked to a driver with issues. One such instance occurred during 2016 in Kalamazoo County where a Missouri driver went on a one-man murder spree killing people between an Uber pick up and drop off.
Our take : It is easy to link people to Uber since so many works for them as independent contractors. Uber's background check might not be bulletproof, in fact, it most probably isn't since they are not employing people to the NSA, what they are doing is providing employment to people that need to supplement their income from driving. Which means that they will occasionally get a stressed or troubled driver. The application process does not perform a psychological test, and Uber cannot foresee if someone will become a full-scale murderer or terrorist. In fact, no one can really do that other than the NSA or FBI and only profile them as potential threats. The argument will always be in favor of "innocent until proven guilty."
It doesn't matter if Sayfullo drove for Uber or not, he was not driving for Uber when the attack occurred, and even if he didn't drive for Uber he would have made the attack. So, making all these media about Uber and Sayfullo is just a nasty media attack adding to the generally negative coverage Uber is receiving.