Uber driver Kastriot Naksi, aged 46 from West Roxbury was arrested on Wednesday after being accused of indecent assault and keeping his female passenger a captive in his car. Kastroit was arrested after the victim's friend received a text from the victim during the ride, while being held captive. She called police around 1pm stating that her friend claimed she was sexually assaulted by an Uber driver. The friend gave police the Uber drivers car plate number, model and make, which was a grey Honda Civic.
Police responded immediately calling for all cars to be on the lookout for the Honda Civic. After this and based on a screenshot that the victim had taken, police located and stopped Naksi's car near Cottage Avenue at around 1:20pm, the victim was released from the car.
The victim claimed that she had requested an UberPool ride, and stay in the back, during the ride the driver pulled over and asked her to sit in the front, which she agreed to, thinking that the next group of passengers was about to board the car. After she sat in the front, the driver touched her inappropriately and locked the doors automatically. This was when she texted her friend.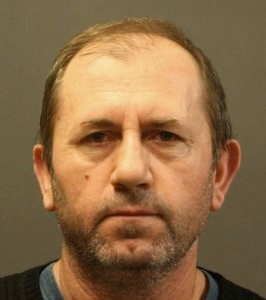 Kastriot Naksi.
The driver is being held without bail by Quincy District Court on charges of indecent assault and battery on a person over 14 years old and kidnapping. He will undergo a dangerousness hearing on December 6th.
Uber spokesperson stated that Naksi's account was deactivated and he no longer has access to the app. The spokesperson went on to add that all drivers pass a thorough background check. Naksi passed Uber's screening and a Massachusetts mandatory CORI check required for all rideshare drivers.