In early February, Quinn Shannon used Lyft's ridesharing app to request a ride home from the Shadyside neighborhood in the East End of Pittsburgh, Pennsylvania. The Lyft driver who picked him up was Deandre Burrell, 32.
When the Dodge Charger Burrell was driving pulled up, Shannon jumped in the front seat. When they got to the 1100 block of South Negley Avenue, Shannon requested if the radio station could be changed. It was broadcasting a sports talk radio show, and he preferred to listen to music.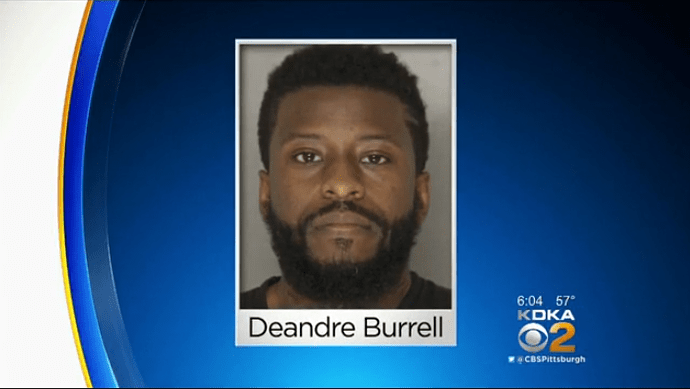 This request appeared to have upset Burrell for some reason. He pulled over and asked Shannon to get out of his vehicle. Words were exchanged, and Shannon says Burrell got out of the car and punched him in the mouth. He fell to the ground and realized he was bleeding.
According to Shannon, Burrell apologized and offered to take him to the emergency room. He also said he would pay Shannon's medical expenses if he did not report what had happened.
Burrell took Shannon to Mercy Hospital's emergency room to get taken care of. He required stitches. While they were, Shannon says Burrell monitored him closely. He listened to all the conversations he had with the hospital staff and watched him every time he picked up his phone. When they were cleared to go, Burrell paid the $50 co-pay and drove Shannon home.
Shannon states that Burrell's behavior at the hospital scared him. He was afraid to call the police or tell the hospital staff what happened.
Last week Shannon filed a lawsuit against Burrell and Lyft because it turns out that Burrell has a lengthy criminal history dating back to 2005. In 2005, Burrell was charged with simple assault and disorderly conduct. He pleads guilty to the disorderly conduct charge, so the simple assault charge was withdrawn.
The lawsuit claims this should have disqualified him from becoming a Lyft driver as per Lyft's regulations.
Shannon is seeking monetary damages. An arbitration hearing is scheduled for February 2.