Many Uber or Lyft drivers supplement their income using referral programs. For many, rideshare is a simple process of picking and dropping someone from one place to another. As a driver, you understand that driving for money is not as simple as it sounds. It requires time, efforts, and skills, just like any other profession. For some, driving is a way to earn the extra bit of money to pay off the debts, and for some, it's the breadwinner. And for those who want to make the most of their opportunity by driving, referral programs are one of the best ways to get extra money. With the increase in startups and gig economy companies, getting funds have got easier than before. Many of these companies invest in referral programs to grow. These referral programs give advantages to both drivers and passengers. We will share information about five such referral programs that every driver must know to earn extra money.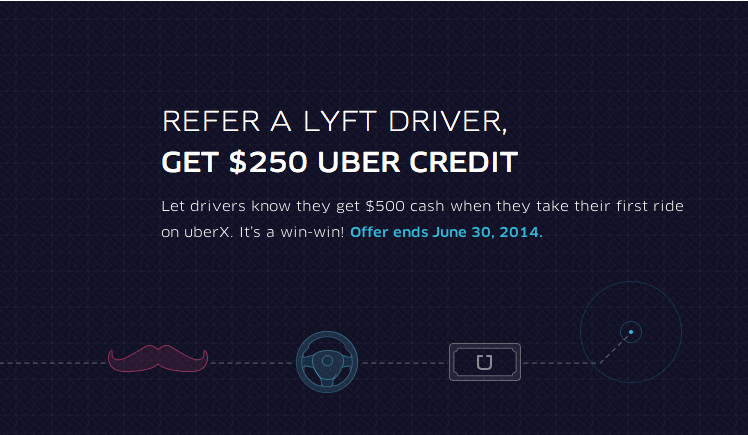 Postmates – $10 Delivery Credit For Each New Rider/Passenger
The driver referral program by Postmates isn't the best referral, but $10 in the delivery credit for each new customer that driver refers (the new customer gains $10 in credit) is not that bad even.
As most of the customers are not much aware of Postmates, it creates more opportunities for drivers to earn extra money. Even the existing drivers can get many opportunities to refer Postmates to their passengers.
Moreover, Uber/Lyft riders are the target demographic for Postmates. People tend to use an online order or on-demand food delivery service when using an on-demand rideshare service. Plus, free credit of $10 value is also worth for covering all deliveries.
YourMechanic – $20 Off on First Service of New Customer
Wouldn't it be great if you as a driver get an oil change at your home or business for only $20? Do you want to get the repairs done by authorized, highly qualified machinists to your residence or work? Join YourMechanic.
YourMechanic is a smart referral program in which driver is given a unique referral link to let him refer new clients. For every person referred by the driver, the person gets $20 off on his/her first service while the driver gets $20 in credit with YourMechanic.
Since this credit is in not in the form of cash, it makes the money tax-free. This credit can be used on repairs. And unlike Uber or Lyft's rider credit, we as drivers always need money for repairs and car maintenance such as oil changes, battery charge, and more.
Viewswagen – 5% of Earnings done by Driver Forever
Ads are a great tool for both drivers and advertisers to earn big bucks as passengers are more likely to see an ad while riding.Would you buy a drink that you just saw in the ad while riding? Most of us will at least think about it. Now, imagine displaying a beer ad to a group of party-goers just before you drop them at a bar. For advertisers, such ads are worth huge money. Hence, they are willing to pay a high amount to drivers, who in turn, can benefit from.
Viewswagen is one of the principal firms to offer this service to drivers that aids them to earn more money through rideshare ads. These ads are not traditional taxi-cab ads. Instead, they are a mix of news, information, and more with geo-based ads thrown in, making them interesting enough to capture rider's attention.A driver gets 5% of the recurrent earnings for any new drivers they sign up in life (as long as both remain active partners with Viewswagen).
Sherpashare – $20 For Every 5 Drivers Referred
A free analytics and income tracking tool called Sherpashare, currently offers $20 for every five drivers you refer who in turn should sign up and integrate minimum any one service. Most of the drivers would want to sign up a referral program offered by Sherpashare as the driver not only promote a good service but also being free to sign up (for drivers), make it easy to join. Recently, they released a new iPhone app and a completely revamped online dashboard too. The sign-up process is quite quick and simple.
SherpaShare, or Sherpa, is a free add-on service for rideshare drivers, especially from Lyft and Uber. It helps drivers get insight into their driving earnings and expenses. Drivers can easily integrate their earnings statements and instantly compare their daily, weekly, or monthly earnings. For drivers only using one service, can directly add in mileage on their Dashboard, and then can quickly check their hourly income after deducting expenses.
These were the driver referral programs other than the Uber or Lyft. For those, who are not aware of Uber's and Lyft's Driver Referral Program, let's take a look:
Uber's Driver Referral Program
Uber Driver Referral program is pretty much simple where a driver with an Uber account has a personal invite code that he can share with friends interested in creating a rider or driver account. In turn, the driver gets a reward in the Miscellaneous or Other Payments section in one to two weeks.
The catch here is, to redeem a referral incentive, your invitee (the person you invited to sign up as a driver-partner or deliver-partner with Uber) must complete a required number of trips. This makes it a less popular choice for drivers as the driver's referral incentives are added to their account only when the invitee completes the certain number of trips required. Also, Uber determines the sign-up bonus amounts based solely on the new driver's sign-up city.
Lyft's Driver Referral Program
Lyft has a program called 'Refer Passengers and Get Rewarded' which is a simple and easy way to earn some extra cash, growing your customer base, and helping Lyft to gain new customers as well. Currently, passengers get a credit of up to $20 and drivers get $10 which will be added to the weekly driver deposit. Drivers can check the total amount earned from referrals, and bonuses in the Referral Portal section of the Lyft driver backend.
In Lyft, bonus amounts and ride requirements vary based on the referring driver and the region of the referred applicant. It is important to note that each new passenger is only allowed to make one referral in their account. Also, as a driver, you should be aware that if a passenger has already requested you as their driver, they won't be able to enter your code and therefore get the credit.
Did we miss any awesome referral program? Hope you find these referral programs useful. And don't forget to share it with us!