Most of the articles we read about, and videos we watch regarding Uber and Lyft are about the standard services; hardly any articles discuss the luxury car services. So we decided to write an article all about UberBlack and what it has to offer. The article will be split into three definitive parts, the first part will be about the application for this service, the second part will discuss income, and the third part will present tips and ways to improve the service.
Uber Black is Uber's highest luxury service, and in most cities, this service is full since there are a limited number of Uber Black cars for each city. Before you decide to apply for this service, check with Uber if there is an opening. If there isn't an Uber Black position open in your city, it might be due to private fleet operators taking up all the available slots. You can apply to a felt owner to be a driver, all you have to do is pay a monthly fee, and the fleet owner manages the rest. If this is not what you want and if there is a free slot, then you should buy a car and apply.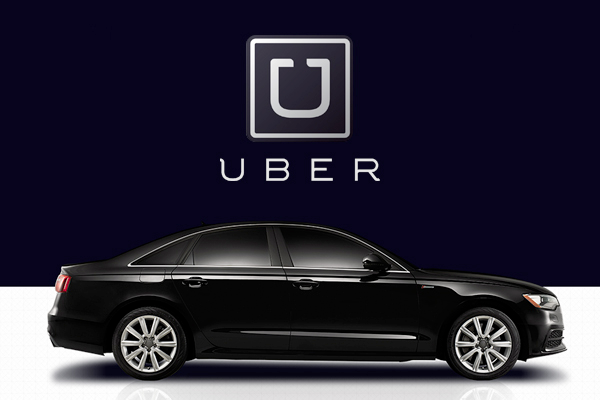 Part 1: How to Apply for UberBlack
UberBlack is a professional limo and chauffeur service. There are strict requirements for cars and drivers. The car must be black with a black leather interior and can only be on the list of cars approved for UberBlack. The driver must have either a commercial insurance policy, a TCP or livery license.
These are the details that you need to provide to get authorization to be an Uber Black driver.
Driver Requirements
Receive Uber confirmation that UberBlack/SUV is open in your city
Have a TCP or livery license
Select the car
Goto DMV for commercial registration
Buy commercial insurance
Get a car loan or buy it in cash
Get an UberBlack/SUV drivers status
UberBlack Vehicle requirements
Uber black cars offer a luxury sedan service, and all cars must meet the following requirements:
Luxury seats for 4 or more passengers
No more than two years old
At least four doors
Only be a Sedan
Registered in State of use
Valid commercial insurance
Driver must have TCP or livery license
Airport permit for a specific city or cities.
Must be a black vehicle with black interior
Clean and well maintained at all times
An example of some of the cars that can be used for UberBlack:
Cadillac Escalade ESV
Chevrolet Suburban
GMC Yukon XL
Infiniti QX56, QX80
Lexus LX
Lincoln Navigator L
Mercedes-Benz GL-Class
Qualifying Sedans for Uber Black
Audi A6, A7
BMW 5 Series
Cadillac XTS
Infiniti Q70
Jaguar XF
Lexus GS
Mercedes-Benz E-Class
UberBlack City Limitations
Uber limits the number of Black cars per city to maintain a high demand that generates high income. While most applicants can apply for all the other services easily, this service category will only be open if Uber is accepting more cars into the category. This is why UberBlack is a city linked service. It is not uncommon for UberBlack drivers to sell their accounts for large sums of money, similar to a taxi medallion supply and demand market.
If you want to find out your cities status you can as via e-mail or check in a Greenlight Hub before formally applying.
Private Fleet Driving
If there is no position free to apply for, don't give up, maybe start by gaining experience as an Uber driver for a private fleet owner. This will give you UberBlack experience without going through the whole process. However, if you are not an Uber driver, you will need to meet their driver requirements before driving as a felt driver. Private fleet owners will pay all the insurance, maintenance and cleaning fees, and you will pay them a weekly flat rate, sort of like a rental company for UberBlack. The "rental" fee varies per city, but it never goes up beyond 50% of the income. UberBlack driving is so lucrative that you will enjoy good income immediately.
Buying an UberBlack Car
If you are lucky enough to get a position and don't have a car, you can still use the private fleet as a car rental service, although it would be better to try to buy a car ether leasing or loan payments. Since these cars are all in the $50,000 and above, finding one on a limited budget will be hard, used cars might be the best bet.
If you own a car and its borderline old for the service, once it crosses over to the older age limit it will not be viable for UberBlack service, although it will work as a fancy UberX car. However, don't let that happen otherwise Uber will "transition" you to UberX status, and you will lose your UberBlack account status. This means that you must find a car to replace the old one before it becomes too old.
Part 2: Income
UberBlack is a limousine service, so this means you must be prepared to act as a limousine driver and not an UberX driver. This is translated into appearance and services offered before, during and after the trip.
UberBlack prices are higher than all the other Uber services; the basics are that the UberBlack income is higher than UberX. UberX pays around $1.018 while UberBlack pays $3.75. UberX expenses work out at $0.31 per mile. UberBlack is around $1.41, which means an UberBlack driver will receive $2.34 per mile. UberBlack rides are more infrequent than UberX, most drivers have been known to reach $7,000 a week gross income.
For instance, the UberBlack prices in New York:
UberBlack: $7 base, $.65 per minute, $3.75 per mile, $15 minimum
UberSUV: $14 base, $.80 per minute, $4.50 per mile, $25 minimum
Part 3: Tips and Driving Standards
Since UberBlack driving is harder than UberX and since the number of passengers is lower than UberX it is important for UberBlack drivers to be on the ball every day and have a strategy worked out to maximize their daily income.
The first tip is about knowing your customers:
UberBlack customers come from a variety of sectors; businesspeople, executive, rich and affluent homeowners, famous actors, models, sportspeople, as well as upper-middle-class income ranges and above. UberBlack is also considered for certain events such as weddings, Bar mitzva's and 17, 18, 21-year-old birthdays as well as graduation parties and other such events. Basically, everything you would order a Limo for but do it with UberBlack.
The business passengers are usually high-end executives that talk on their phones from the moment they get in till when they get off. Or they are busy reading documents provided by an assistant accompanying them. These executives invariably discuss many private details, so discretion is a must, but you can learn a lot from listening to their conversations. They invariably talk a lot about their employees and situations that need rectifying or improving.
An UberBlack driver had to be knowledgeable about many subjects that are discussed in the car since passengers will talk to the driver and sometimes ask questions about the city and where things and places can be found. It is meant to be common knowledge that there are three forms of city information specialists, concierges, doormen and limousine drivers. So always learn up about the latest hot spots, where the latest big money issues are happening, where the most expensive housing is and where are the current fashion trends pointing too. When we state fashion trends, we mean pop-art culture sites such as bars, restaurants, galleries, sporting events, shows, hotels, and of course real estate.
The next tip is about when to drive since the UberBlack passenger does not live in the same time frame that an average Joe lives, their hour is set by their profession. So high-end executives will have flights at all hours while celebrities will call on cars at any time of the day and night. The best times to drive an UberBlack vehicle are between 4am to 10am again from 3pm to 7pm. These are when you get the most activity from these clients.
The early morning trips are usually pickups to and from airports, and the afternoon to evening trips are usually pickups from office to office or from restaurant to home and vice versa. The income from an average airport trip will not be below $100. The real trick of the trade is arranging a return trip once you have dropped off a passenger. Once you have completed an airport drive, you should be able to get one back to downtown, and then you wait around downtown until you get an office to office ride. These three trips will add up to about $250 or even $300. You earned this in about four to five hours, and now you can rest a bit till you start again.
When you come back online at around 3pm, you will get a lot of unplanned trips some minimum fare of around $30 to $40, but they do come in on a constant basis. You usually find you are earning between $500 to $600 a day on good days and anything as low as $150 on a slow day.
This means that driving as an UberBlack driver is all about accepting the fluctuations in the workload and income.
Focused Area's
When you look at all the ticketed events online choose your event based on the expected age of the attending audience, the younger the age group the most likely they are not in your price bracket. So, you have to concentrate on shows and gigs that are for middle age and up, these customers are prepared to spend a lot of money on a good night out. They reminisce about the way to the show, remembering how it was when they were teenagers, with the music or show and then like a nice comfortable ride back home. These events can mean big income for UberBlack drivers since they can involve groups of passengers and they tip well.
With sporting events, you also have to figure out which events are for the white collared and which for the blue collared workers. Blue collars will most probably not take and UberBlack ride; it's a fact, so you have to watch out for the games in play and figure out which ones will attract your customers. Soccer is a great sporting event for UberBlack drivers, so here is a list of the Eastern and Western Conferences that make up the soccer league teams:
Eastern Conference
Chicago Fire SC, Columbus Crew SC, D.C. United, Orlando City SC, Montreal Impact, New England Revolution, New York Red Bulls, New York City FC, Philadelphia Union, Toronto FC, Atlanta United FC
Western Conference:
Colorado Rapids, Dallas FC, Houston Dynamo, Los Angeles Galaxy, Minnesota United FC, Portland Timbers, Real Salt Lake, San Jose Earthquakes, Seattle Sounders FC, Sporting Kansas City, Vancouver Whitecaps FC.
Real Estate Markets
This is going to be interesting because you might think you know where the rich live, but since real estate is a constantly fluctuating business, it's always good to go online and check out real estate prices to see where the rich and affluent life. Some cities are better than others, such as Manhattan when compared to Salt Lake City, both have affluent communities, but the Manhattan crowd is larger, and the saturation is within a closely defined area.
The key to success in positioning your vehicle is to think in small geographical terms, and this means really small as in one or two blocks. A rich person doesn't want to waste time walking or waiting for a ride, so you have to either be parked in a killer spot or drive around the block. This can happen when you plan your locations correctly, and in UberBlack car times, getting calls once every ten to fifteen minutes is blitzing the shift. Most UberBlack drivers are used to waiting around for hours without a call, so knowing your real estate market makes all the difference in succeeding.
Check out this site: https://ny.curbed.com/maps/nyc-most-expensive-homes-for-sale You get an interactive map that shows you the most expensive properties in Manhattan. For instance; 432 Park Avenue, PH95 shows a penthouse being sold for $85 million! Or try out: http://www.luxuryportfolio.com/Browse/MN/New_York/Manhattan this site lists properties being sold at over $10 million all over Manhattan. Then you can go to online auction houses that specialize in real estate such as; http://www.sothebysrealty.com/eng/sales/new-york-ny-usa Go get your mind blown away by the prices and the affluence.
Then check out the rental situation, since homeowners are far, and few, but renters are a lot, and when they rent they tend to live in the house. Many homeowners own a number of estates so they might not be in all the time. With rentals, you get a good flow of passengers.
For instance; http://money.cnn.com/2014/12/10/real_estate/record-manhattan-rental/index.html tells us of a $500,000 a month rental, mind-boggling. For instance, you can open https://www.zillow.com/homes/for_rent/house,condo,apartment_duplex,mobile,townhouse_type/2716388-_price/10000-_mp/40.785935,-73.927861,40.718574,-74.045105_rect/12_zm/ and set your search for Manhattan or anywhere you like and filter the rental price to a minimum of $10,000 month or even higher and then you will see where the affluent life and sometimes work too.
Now set your driving parameters to these areas, pick out a block to drive around in and enjoy the feedback.
Another option is to connect to some upper-class real estate agencies and offer your services to them for their customers so that they can tell you when to be at a certain address when they place an order for a pickup.
Corporate America
Now its time to check out where all the corporate headquarters are. This is where you will find all the bosses and would be bosses all vying for higher ego boosts. Remember that famous scene from American Psycho when they were comparing business cards, well it's the same with cars. The more expensive one you are in, the bigger your ego is stoked. The thing with corporate driving is that many times the car is paid for by the company not the passenger, so its trial an error here, you have to be near the offices and wait for a request. These rides are usually to pick up a small group of executives on the way to a restaurant or bar, sometimes to another office and on occasions to the airport.
Another option is to know where the executives live, and we addressed that in the real-estate part. Anyone that can afford to rent a $10,000 apartment a month, not to mention $25,000 a month can afford an UberBlack car. So, patrolling around these sites is what you have to do.
Now, in researching corporate America, it's basically the same as real estate, just start a Google search for the Fortune top 500 companies and for the office addresses. Then look up the corporate executive board and board of directors, you can get that in Bloomberg.com, just take a name off the Fortune 500 list and type into Google search the name followed by the words Bloomberg.com, for example, https://www.bloomberg.com/research/stocks/private/board.asp?privcapId=29096 this is a product of typing in "alphabet board of directors Bloomberg.com."
This research will give you a list of names, click on the name, and you will get that person's corporate address.
This will give you the corporate headquarters, if you want a city-specific headquarters, you would type into Google search the following "alphabet Manhattan" and then get their offices as listed in Manhattan.
Before you start to gallivant all over the internet, check out which companies are in partnership with Uber, when we state partnership we mean having Uber as a transportation provider. Any company with an Uber contract will invariably generate many trips, so it is important to find out which companies are working with Uber, find their offices and then check out the times of their "surges." You can find this out by putting the companies name with Uber or Lyft in a google search, and it should give you a connection between the two.
Choosing the best Car
It's not just about knowing where to drive or when to drive, it also knowing what to drive. The list Uber gives you to choose from is not complete, they are a guideline for expensive and luxury cars to choose from, you can always add a model if it meets their requirements. Having stated this, you should set the car you want to drive to the customer request and return rate you want to receive. Some high-end cars are less attractive than others, and some companies or passengers prefer SUV's to Sedans and the other way around.
Now, before you dash off and commit yourself to buying a $60,000 or higher car, you might consider all the options available, including a used car in tip-top condition. Remember, your income is gross before expenses and the cost of your car, if you buy one specifically for UberBlack must be included in your expenditure sheet, and I don't mean depreciations, I mean that actual cost of the car spread over the time you pay for it.
Good Used models for UberBlack cars can cost as little as $25,000,
Leasing cars is also an option; however, it is expensive, and the prices come to $800 a week. The term is for 2-3 years, so if you aren't pulling in $300-$400 a day and working 6 days a week, you don't want this option.
Renting is high for this range of car different companies such as Hertz and Enterprise have different prices, and they change when the company is in a contract with Uber. While renting can be extremely high, the expenses are included, apart from Gas, so when you factor in the gas, you know roughly what you are making per rental period. However, renting is the worst option, since you will be paying double what the car actually would cost you if you bought it brand new.
Working for a Fleet. Most UberBlack options are in fact limited in each city, so you might find that there is no empty slot available in your city. This means you will have to work with a felt owner. Which can be a good thing to start off with. It will give you time to adjust to the new environment of clientele and build up your strategy. Once there is a free spot available you can then apply for it with ease of conscience. Fleet owners can set stringent requirements, such as dress code and such, but they will also include their own trips, so you might be working for Uber at one moment and then being a Limo driver for the fleet owner on the next trip. While there are no expenses to worry about, you will earn per trip only around 50%, or less; you have to calculate what the difference is between buying, leasing or renting to what you earn as a fleet driver to evaluate what you want to do really.
How much Uber drivers make in the US
We have reviewed and researched what drivers made and presented the results in a number of articles, however, this time we base our findings on actual reported incomes and expenses paid by drivers across the US to build up a more statistically approved account. This will ultimately prove the final finding:
UberBlack drivers earn $48.80 per hour after expenses
The source of information comes from over 50 different drivers input, which is considered to be a statistically viable range for extrapolating data.
The drivers supplied the following data:
Their reported ride income
The Uber fees
Their total pay
Data Totals (Sigma) were:
Hours Worked 1,108.59
Completed Trips 1,959
Miles Driven 21,035.98
Fare Earnings $93,407.74
Uber Fees $23,351.93
Total Income $70,055.80
Note that the total number of completed trips was 1,959 and that was completed in a very short time period based on the time it took to request the data to when the trips were reported in real time.
Before we start to evaluate the expenses, let's break down the above data and reach a per hour and per mile income factor:
Gross Pay/Hour $63.19 ($70,055.80/ 1,108.59)
Gross Pay/Mile $3.33 ($70,055.80/ 21,035.98)
Gross Pay/Trip $35.76 ($70,055.80/ 1,959)
Average miles per trip 10.70
Average time per trip 33.6 minutes
Now that we have our basic data, we can now look at expenses and find out what the driver actually takes home. We will also extrapolate how much income a driver will make in an average shift of four hours.
Expenses include a plethora of details, such as direct car expenses and indirect costs from outfitting and maintaining new gadgets and items the car.
The end result was found to be:
Expenses paid by the driver per hour: $14.31
Now let's look at how we reached this information:
Calculations for expenses per mile for a Certified 2014 Mercedes-Benz C 300 4MATIC Sedan
Price of car taken from Kelley Blue Book
Car buying price $24,686 (= $685.72 per month)
Annual loan interest 3.79% (=$77 per month)
Annual Car Depreciation 15% (= $264 per month)
Annual Car Insurance $1,350 (=$112.5 Per month)
Gallon of Gas $2.35
Miles per gallon 23 (=$0.102 per mile)
Annual Car maintenance $800 (=$66.66 per month)
Weekly Car cleaning bills $25 (=$100 per month)
Three-year indirect expenditure $2,250 (=$62.50 per month)
Total Monthly Expenditure (no gas) $1368 (rounded)
Average Daily Gas $8.73
Hourly monthly expenses $14.39 (4 hours daily for 28 days a month)
Net monthly income $5,709 ($63.19 x 4 hours x 28 days - $1,368)
Net Pay/Hour $48.80
Trip Calculations
The above calculation takes into account a second-hand car in good condition, but if you buy a more expensive one, you have to add the extra costs, the delta on the price, and on average these cars sell at $45,000 so your actual cost will be half that, this means you will only make around $25 per hour.
Having stated this, the calculation is now easier to understand. You take $48 per hour, if you drive 4 hours a day for 28 days a week, you will make a base income of $5,700 without tips. If you add the tips and maybe another our here and there you will reach the $7,000 that is being bantered around the internet.
Attire/Clothing
In order to be a successful UberBlack driver, you have to act the part that is expected of you. This includes dressing up for the part. We suggest a dark suit, you don't need a cap, but a dark suit with clean white or blue shirt and tie to match. Black or dark blue is best. A white shirt with a grey or dark red tie is the best mix. It shows strength and surety, and that is what customers want from their drivers. Your shoes must be shiny clean, black or dark grey is best.
Attitude and Additions
Always be respectfully polite. Get out to open doors and close them when picking up and dropping off. Take luggage and place it in the car appropriately. When the customer is seated, ask to make sure that the destination is correct and if they have a preference for dropping off when they get to the site.
Always keep an umbrella in your car. Make sure you also have a blanket, towels and other items that can help out in severe weather condition days, that includes the sun and the rain.
Ratings
To be an UberBlack driver, your rating must be above 4.8 at all times. If you are an UberX driver with a 4.8 rating, you can be an UberBlack driver without too many hassles. If you want to jump up your ratings as an UberX driver while preparing to be an UberBlack driver, get the Black car and that immediately jumps up the ratings when taking regular rides. Customers go wow when they pull up in front of a bar with a Mercedes S or other such hot rides.
UberBlack Car Recommendations
Acura MDX
The new Acura MDX costs around $43,000 to $59,000+, and include extra low seating, an extra camera, stability control, and a lane departure and blind spot warning system for avoiding accidents. Passengers will love the rear seat reclining chairs, rear ventilation, and lots of leg space. Used cars prices range from $30,000 upwards, so the price is mid-range for an expensive car. Something to consider.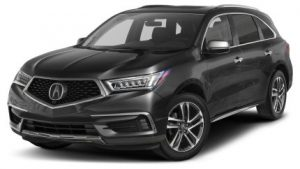 BMW Active Hybrid 7
BMW Active Hybrid 7 costs drivers between $24,000 to $66,000+ and their features include a 'limousine' experience with its additional leg room; an impressive 10-speaker sound surround system; and multi-zone climate control. Since this is a hybrid car, drivers will appreciate this hybrid 'eco-friendly' system. Another feature of Hybrid driving is the good mileage, so this car offers a good return on its price.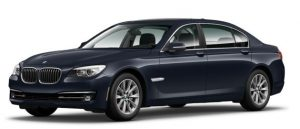 Cadillac SRX
The Cadillac SRX was produced between 2004 and 2015; drivers will pay between $26,000 and $45,000+ for one of these mid-size luxury SUVs. They have lots of storage and plush seating. Passengers will enjoy these models, especially when they sit back and relax to the full bumpless and smooth ride. The best option is the 2012 or newer models. The price for the 2012 model makes this a very good buy indeed, and the overall size is so impressive that passengers tend to like this option for airport rides and full car rides.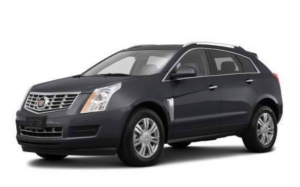 Jaguar XF
Jaguar XF is Jaguars mid-size luxury/executive car drivers will expect to pay between $31,000 to $63,000+. Jaguar XF provides a luxury experience in a four-star crash test rating. This car has won numerous awards. Drivers that want a full entertainment experience will love the highly-rated sound system. Another amazing effect the Jaguar XF has is its exceptional design that makes for a lot of head turning. UberBlack drivers seeking a self-marketing car, cannot go wrong with this one. This car is so out there that many passengers seeking an Uber Balck experience will go out of their way to get a ride in this one.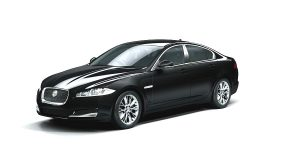 Land Rover Range Rover Sport
Land Rover Range Rover Sport is Britains mid-size luxury SUV. UberBLACK drivers will expect to pay around $34,000 to $145,000+. These vehicles have three ride-height air suspension options; a full set of terrain response settings; and a plethora of other features. In all, this is an exceptional ride and value for money when using a used car; a new one might take the fun out of the ride. This is also a perfect car for rural and country driving, and if the passenger wants to go off-road, this car can handle it perfectly. One of the sturdiest 4x4 cars around.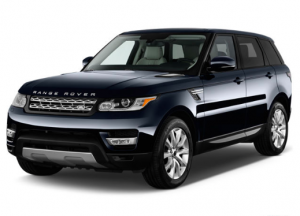 Porsche Macan
Porsche Macan is Germany's luxury sports crossover SUV that will cost between $49,000 and $91,000+. It provides excellent seating for drivers and passengers and gives a powerful turbo-charged ride. The Macan handles better than most other vehicles in its class, making it a great ride car and a perfect UberBLACK option. The Macan cargo space is enough for airport rides, and the sleek Porsche reputation is maintained by this exceptional vehicle. This is also a head turner, and the name Porsche goes before it, so expect a lot of passengers seeking this baby out.