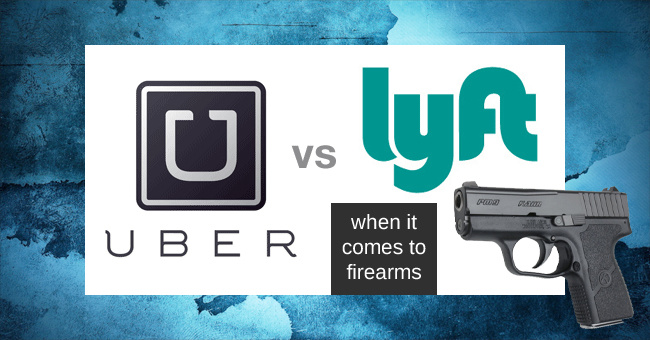 In some unusual circumstances, rideshare drivers have to find ways to protect themselves, on one occasion a Lyft driver was banned from working with Lyft after she used a stun gun on a passenger that refused to leave her car. While Lyft prevents their drivers from carrying non-lethal firearms, Uber does not, and the question us what are the methods than an Uber driver should use before deploying a weapon.
A quick review of the literature
The reference we used in our introduction is a female driver working with Lyft. She has no video recording (remember the dash cam!) but here is her version of the story, and it is quite a familiar story to all rideshare drivers.
It was the last night ride; she was driving two drunken passengers to their destination when one of them vomited in the backseat. So far sounds OK, right? Well not for her, the second passenger suddenly and unexpectedly demanded a damage fee for his friend, which led to an immediate escalation of the situation. (We don't have any recordings to note how they escalated). After a few minutes of arguments, she demanded that the passenger exit her vehicle and even shouted: "get out of my car" twice. The passenger acted intimidating and hovered over the driver from his back seat. She then claims to have warned him that if he didn't leave she would taser him and pressed the taser for sound effects. The sound of the task scared the passenger out.
What do we learn from this
One of the biggest issues with unruly passengers is how to defuse a situation, or even make sure the situation doesn't arise in the first place. Another issue is the options opened to the driver which included placing a 911 call, which by itself should have diffused the situation.
Pulling out any weapon is a final resort and only if truly threatened by the obvious excess use of force or against other's use of a weapon.
Since there is no recording, neither video or audio, it is the passenger's word against the drivers and again, the use of a weapon, even if not used but only presented for use, is a final straw that Lyft is not prepared to condone.
That is why a dash cam is so important. You will also note that more and more police departments are adding body cams too, because the best evidence is direct video feed.
Now for the real question:
Do rideshare drivers need protection?
First of all, let's categorize drivers by physical and professional attributes;
Fit males and females with knowledge of martial arts are the top physical specimens and most probably don't need any weapons, their self-confidence comes from their abilities and belief in their combat capabilities.
Unfit males and females without any fighting experience are perhaps at the lower end of the physical and professional scale for protection.
Everyone else falls in-between. Most, in fact, is in between these categories. So, now let's look at options for drivers to consider to bolster their confidence.
Negotiation courses
These courses aim the driver with superior talking abilities, enabling them to try and diffuse situations as and when they occur. Negotiation courses are taken by lawyers, arbitrators and professional purchasing and marketing negotiators.
2. **Self Defense Courses**

Even if you are not a rideshare driver, its good to take at least one self-defense course I, not two different styles. Krav Maga and Judo or wrestling are perhaps the best combinations since they combine both street fighting as well as defensive tactics that use the weight and balance of the target as an offensive weapon.
3. **Nonlethal Weapons**

Stun guns, pepper spray, Mace and scent-based sprays are non-lethal weapons; each one is used for different scenarios. A stun gun can be used in close quarters, pepper spray and mace in open spaces and the so-called "skunk" sprays that leave a long lasting smell are all applicable, but are they necessary?
4. **Dash Cams**

Dash cams are perhaps the best preventative solution, always tell your passengers that all rides are recorded for security reasons to assure both the passenger and driver of any collision or issue that might arise within the car.
5. **Quick Dial 911**

Rather than use a weapon, dial 911 and just give the coordinates of where the car is and what the situation is, and if the driver knows where the nearest cop shop is, drive to it.
6. **Preventative Measures**

The best situation is a controlled situation. Rather than rely on instances where you will have to use quick thinking and clever wits to extricate yourself from a sticky situation you don't get into it in the first place.
Choose your passengers well, if you see a drunken or unruly passenger, file for a no-show, it's better to have no income than a damaged career or even worse.
Install dash cams, have quick dial 911 and prepare yourself personally with self-defense and negotiation courses. Ride-share driving is professional driving, the differences between a taxi driver, chauffeur and a rideshare rider are just in the legal contracts binding the driver to the company in which they work. Ride-share drivers take on the same passengers and face the same realities that all professional drivers face on a daily basis.
Conclusion
Uber does allow for its drivers to carry non-lethal weapons for use in emergencies and personal defense. So, if you are registered to both Uber and Lyft, remember, don't take the weapon with you if the Uber rides are slow and you decide to operate the Lyft app. Once you do, that weapon is a major obstacle in your job safety.