Uber recognizes the need for customers with disabilities special requirements when requesting rides. One of these special needs is Federal and State laws protecting citizens that use a service animal to move about. In stating this, Uber does not discriminate against passengers and will deactivate any driver-partner that discriminates and stops anyone from using an Uber ride while requiring the use of a service animal.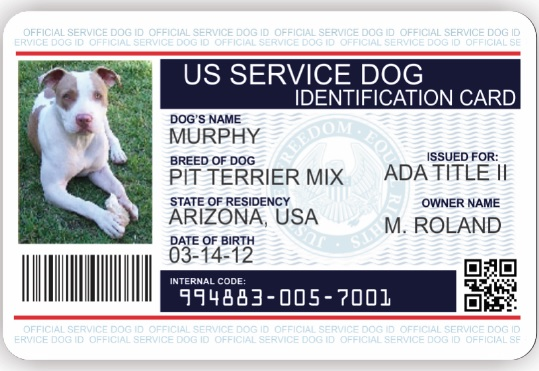 Service Animal Definition
Service animals are animal's that have received training to help perform, work and assist any individual that has a disability. The law states clearly what an Uber driver-partner may ask a customer with an animal only two questions before entering their vehicle: 1) Is the animal required because of a disability? And/or What work or task has the animal been trained to perform? The Uber driver-partner cannot ask for proof of registration, documentation, or any form of identification other than the customer's response to the previously mentioned questions.
Driver-Partners Legal Obligations
Uber driver-partners are legally obligated to provide ride services to customers accompanied by a service animal. All drivers MUST allow, and CANNOT deny service to any rider with a service animal even if the driver-partner has an allergy, has a religious objection, or suffers from zoophobia (fear of animals).
All Uber driver-partners accepted these conditions when signing and authorizing their written Technology Services Agreement with Uber. Therefore, all Uber driver-partners understand their legal obligations and the results of non-compliance, which means that the driver-partner will be in breach of their contract with Uber and in violation of Federal and State laws.
Consequences for Refusing a Service Animal
If a customer places a formal complaint, or if Uber is made aware of an incident, and the incident is found to be true, and if there is more than one complaint or incident reported to Uber regarding a specific driver-partner, then Uber will deactivate the driver-partner from using Uber services and app for life. This action will be irrevocable and will be enforced no matter what reason the driver-partner uses to support his actions.
Uber also reserves the right to deal with all reported incidents where a rider reports a ride cancellation, driver harassment or improbable cleaning fees. The rider can report the incident using the Uber rider app which can be found on the complaint screen under "I Want to Report a Service Animal Issue." It can also be reported on a laptop/PC website using the "help" section. Uber 's specialized support team will investigate the complaint and will take appropriate action in accordance with Uber's Technology Services Agreement and its Service Animal Policy.
Riders with Service Animals Rights
Any rider, whether they are an Uber customer or not, upon placing a request, or having a request in their name cannot be denied a ride. Any rider that is refused a ride due to their usage of a service animal will be refunded any trip cancellation fees and any other charges made in direct relation to the refused ride.
Riders will receive information about all actions that Uber takes after reporting a complaint regarding the discrimination of riders with service animals has been reported. The rider will receive a $25 credit to their Uber account after reporting an incident involving a driver-partners refusal to take a service animal or any other discriminatory action taken by the driver-partner against a rider with a service animal.
Cleaning Charges
Riders with service animals are exempt from their animal's hair shedding cleaning charges and will receive a refund if such charges were taken. A rider with a service animal will only be charged for a service animals mess from bodily fluids from the third complaint and onwards. The first two complaints will not be charged. If a rider believes that the cleaning charges were not made in good faith, Uber will investigate all such complaints and take the necessary action upon receipt of all details and any supporting evidence.