Uber drivers in London must comply with specific standards that are unique to this UK city. Anyone that intends to work for Uber in London will need to comply with the following mandatory car requirements.
Click image below to know more: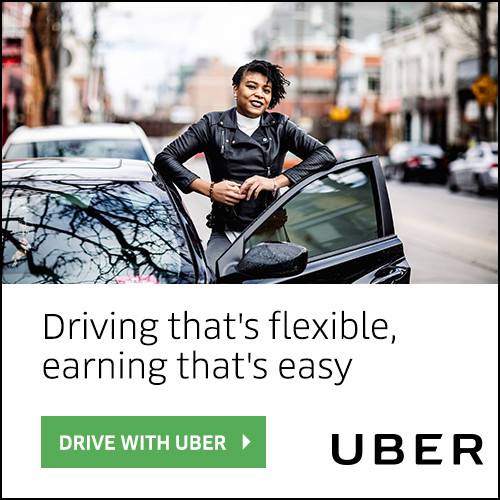 Minimum requirements
The Vehicle must be newer than 2008
The vehicle must be a 4-door car with a minimum of 5 seats
The vehicle must be in good condition with no cosmetic damage
The vehicle must have no commercial branding
Policies and conditions
The Transport for London (TfL) commission is London's legislating commission that sets all transport related regulations. The TfL has an age, and condition policy for Uber cars and these are:
All vehicles acceptable for first licensing in London must be 5 years old or less from date of first registration and must have either a Euro 6 petrol, a diesel engine, or a Euro 4 petrol-hybrid engine.
The Uber imported vehicle policy
Uber accepts imported versions of any vehicle on the London Vehicle List which is provided below. All vehicle documentation must match the documentation requirements set by Uber, and these are:
Estate Car Policy
UberX accepts estate versions of every vehicle on their approved car list. They do not allow any estate vehicles on UberEXEC or UberLUX.
Uber considers automatic transmission a better system than manual, it provides for a smoother ride and is easier on the driver in traffic.
The Uber Car Categories List
Note: There is a category called unacceptable cars, it is at the bottom of the category section, and gives a comprehensive list of cars unacceptable to Uber. If you cannot find your car in any of the following categories, it is most probably listed on the unacceptable car list.
UberX
This is the most popular category, and the vehicles here must meet the basic vehicle requirements as mentioned above.
UberXL
This category is to seat extra passengers as well as get higher fares; these must set at least 6 passengers apart from the driver. It is a perfect vehicle for UberPool rides as well as for transporting tourist groups.
UberEXEC
These cars are for seekers of more comfort and must have a higher quality of comfort, style, and gadgetry. These vehicles must be no older than 2014 and hold at least 4 passengers apart from the driver.
UberLUX
Considered the utmost luxury and travel in style, these vehicles are for the discerning traveler, and the driver must provide chauffeur level competency. These vehicles must be no older than 2015 and have 4 passenger seats apart from the driver.
UberACCESS
This is a disabled passenger service that provides vehicles and drivers that can cater to wheelchairs and passengers with limited mobility issues.
Unacceptable Vehicles
The list is quite long and comprehensive; it is mainly filled with 2 seaters and very small or compact 4 seaters, which are cars that are not considered appropriate for "Uber" service driving.
| Brand | UberX | UberXL | UberEXEC | UberLUX | UberACCESS | X Unacceptable X |
| --- | --- | --- | --- | --- | --- | --- |
| Audi | A4, A5, A6, A7, A8, Q3, Q5, Q7 | Q7 | A8 (Short Wheelbase), A6 (C7 Shape & 5 Seaters Only) | | | A1, A2, A3, RS 3 |
| Bentley | | | | Flying Spur | | |
| BMW | 2-Series Active Tourer, 2-Series Gran Tourer, 3-Series, 4-Series, 5-Series, 6-Series, 7-Series, X1, X3, X5, X6 | | 5 Series (New Shape), SPORT (5 Seaters Only), 7 SERIES (Short Wheel Base) | 7 Series (Long Wheelbase) | | 1-Series |
| BYD | E6 | | | | | |
| Chevrolet | Captiva, Cruze, Epica, Lacetti SX, Orlando | Orlando | | | Lacetti | |
| Chrysler | 300, Grand Voyager, Sebring, Voyager | Grand Voyager | | | | |
| Citroen | Berlingo, C-Crosser, C4, C5, C8, Dispatch Combi, DS5, Grand Picasso | C8, Dispatch Combi, Grand Picasso | | | Berlingo Wav | C1, C2, C3, C3 Picasso, DS3, Xsara |
| Dacia | Duster, Logan | | | | | Sandero |
| Daewoo | | | | | | Matiz |
| Daihatsu | Gran Max | Gran Max | | | | |
| Fiat | 500L, Doblo, Scudo, Ulysse | Scudo | | | | Grande Punto, Punto |
| Ford | C-Max, Focus, Galaxy, Grand, C-Max, Kuga, Mondeo, S-Max, Tourneo, Transit Connect, Transit Custom, Transit Van | Galaxy, Grand, C-Max, Tourneo, Tourneo Custom, Transit Connect, Transit Custom | | | Connect Wav | B-Max, Fiesta, Fusion |
| Honda | Accord, Civic, CR-V, Insight | | | | | Civic, Hatchback, FR-V, FRV, Jazz |
| Hyundai | Elantra, I30, I35, I40, I800, Ioniq, IX35, Santa Fe, Sonata. Trajet, Tucson | I800, Santa Fe | | | | Accent, Getz, I10, I20, I30, IX20 |
| Infiniti | Q50, Q70 | | | | | |
| Jaguar | X-Type, XE, XF, XJ | | XF Series, X Type, XJ Series (Short Wheel Base) | XJ Series (Long Wheelbase) | | |
| Kia | Carens, Cee'd Sportswagon, Cerato, Magentis, Niro, Optima, Sedona, Sorento, Sportage | Carens, Sedona, Sorento | | | | Cee'd, Picanto, Rio, Soul, Venga |
| Land Rover | Discovery, Freelander, Range Rover, Range Rover Evoque, Range Rover Sport, Range Rover Vogue | Discovery | | | | |
| Lexus | CT, GS, IS200, IS220, IS250, IS300, LS, RX | | | | | |
| Mazda | CX-5, Mazda3, Mazda5, Mazda6 | | | | | |
| Mercedes-Benz | C-Class, Citan, E-Class, GL-Class, GLC-Class, ML Class, R-Class, S-Class, V-Class, Viano, Vito | Citan, Gl-Class, R-Class, V-Class, Viano, Vito | S Class (Short Wheelbase), E Class | S Class (Long Wheelbase)* | | A-Class, B-Class, CLA-Class, CLS-Class, SL-Class, Vaneo |
| MG | MG 6 | | | | | |
| Mini | | | | | | Clubman |
| Mitsubishi | Carisma, Grandis, Lancer, Outlander | Grandis | | | | |
| Nissan | Elgrand, Lafesta, Leaf, E-NV200, NV200, Pathfinder, Primastar, Pulsar, Qashqai, Qashqai+2, Serena, X-Trail | Nv200, Qashqai+2, Serena, X-Trail | | | | Juke, Note, Primera |
| Peugeot | 3008, 308, 308 SW, 4007, 407, 5008, 508, 508 SW, 607, 807, Bipper, E7, Eurobus, Expert, Expert Tepee, Horizon, Partner, Traveller | 5008, 807, Eurobus, Expert, Traveller | | | Partner Wav, Horizon Wav, Expert Wav | 1007, 107, 108, 2008, 206, 207, 208, 306, 307 |
| Porsche | Cayenne, Macan | | | | | Panamera |
| Proton | Gen-2, Persona | | | | | |
| Renault | Espace, Fluence, Grand Scenic, Laguna, Megane, Megane Estate, Trafic | Espace, Grand Scenic, Trafic | | | | Captur, Clio, Zoe |
| Rolls Royce | | | | Any Model | | |
| Rover | 75 | | | | | |
| Saab | 9-3, 9-5 | | | | | |
| Seat | Alhambra, Altea XL, Exeo, Leon, ST Toledo, X-Perience | Alhambra | | | | Altea, Ibiza, Leon |
| Skoda | Kodiaq, Octavia, Rapid, Rapid Spaceback, Superb | Kodiaq | | | | Fabia, Roomster, Yeti |
| Ssangyong | Rodius, Turismo | Rodius, Turismo | | | | Tivoli |
| Subaru | Legacy | | | | | |
| Suzuki | | | | | | Grand Vitara, Swift, Sx4 |
| Tesla | Model S | | Tesla Model S | | | |
| Toyota | Auris, Auris Touring Sports, Avensis, Camry, Estima, Previa, Prius, Prius+, Proace, Rav4, Verso | Estima, Previa, Proace | | | | Alphard, Aygo, Corolla, Isis, Vellfire, Yaris |
| Vauxhall | Antara, Astra, Insignia, Signum, Vectra, Vivaro, Zafira | Vivaro, Zafira | | | | Ampera, Corsa, Meriva, Mokka |
| Volkswagen | Bora, Caddy, Caravelle, CC Golf, Estate Golf, Sportwagen, Jetta, Passat, Phaeton, Sharan, Suran, Tiguan, Touareg, Touran, Transporter | Caddy, Caravelle, Sharan, Suran, Touran, Transporter | | | Volkswagen Caddy Wav | Golf, Polo, Up |
| Volvo | S40, S60, S80, S90, V40, V50, V60, V70, V90, XC60, XC90 | XC90 | | | | C30, C70 |