Where will you be on May 4th-5th? If you like horse racing, then you will be at the Kentucky Derby, and this year it's going to be an Uber/Lyft fest of epic proportions. Louisville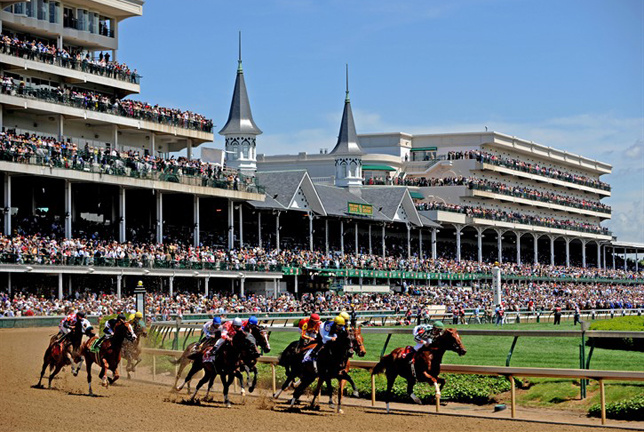 Every year, tens of thousands of horses racing enthusiast converge on Churchill Downs and enjoy the fun and fare of the Kentucky Derby. Hat makers and fans, food, and gambling are all a part of this iconic fashionable sports show
One of the major issues facing Uber and Lyft is that they are not allowed to pick up or drop off passengers at Churchill Downs. This means that they have to find locations within close walking distance for their customers. It is also a clever way of removing congestion from too much traffic. This restriction has everything to do with rideshare driving since the official taxicab service for this years Kentucky Derby is the Yellowcab company. They will have a drop-off and pick up location only 5 minutes walk away from the site. Maybe next year the Kentucky Derby will enter the 21st century.
This year's Derby comes with a few tips learned from previous experience, the new pick up location (for taking passengers away from the track) has been selected, and Uber provides an "Uber Zone" which will be set up at the southeast corner of Central Avenue and Floyd Street. Unfortunately, this location is around 15 to 20 minutes walking distance from the tracks.
The drop off location is situated in a much more comfortable area, much closer to the track. The best way an Uber passenger can request a ride is to walk to the Uber Zone and then place the request.
Here is a list of Uber tips for this year's meet.
The further away you move from the track, the less traffic you will encounter, and it will mean a better chance for your Uber driver to meet you quickly.
There will be surge pricing, and the peak for surge will be after the main event. This will also be the time of most traffic.
Surge pricing last year reached x6, expect the same this year.
Uber has set an event fee, which is $3 for pick-ups and $1.50 for drop-offs.
Since there are tens of thousands of people and thousands of them, use Uber, make sure your app has good reception, and make sure you position yourself in a good location which will make you easy to find.
The most important tip is to be patient. All major convergences of people create traffic jams, frustration, and anger, especially when some people have drunk alcohol.
I also attach direct links to the official Kentucky Derby transportation maps that show where car parks are located as well as information regarding closed roads and traffic data.
Road Closures & Pedestrian Crossings
Central Avenue between Crittenden Drive and Taylor Boulevard from the 3rd till the 5th.
If you park your vehicle north of Central Avenue from Thursday till Saturday, make sure you know that you will only be permitted to walk across Central Ave. at 3rd Street or 9th Street. No other crosswalks between these two streets will be open to pedestrians due to shuttle bus traffic.