VEHICLE MARKETPLACE FOR UBER
As Uber is making some serious and exponential coverage in the world by penetrating in over 200 cities, new start-ups have come on-board to partner with it in a bid to give Uber the liberty to be unlimited in service rendering. That implies these transportation network start-ups are supporting the Uber service by leveraging it with programs that have changed what an Uber market looks like through flexible programs that have made the marketplace to be suffused with various options that suit the demands and preferences of the drivers that want to get an Uber experience.
The following are options currently available for drivers to rent, lease and even buy vehicles for rideshare:
The Uber Xchange Leasing
This is Uber's car-leasing program that was started in 2015 to assist drivers get into cars and drive for Uber to earn money faster without necessarily qualifying for a loan.
The program ended in 2017 with Uber citing losses of $9,000 per vehicle on average. This is quite unfortunate to drivers that felt like this was a best deal ever but still Uber has promised to keep supporting those that still have an existing lease by keeping the option running as an exclusive rideshare facet.
Hertz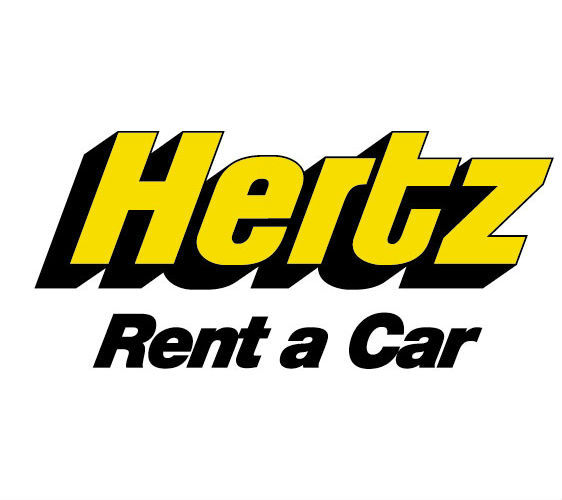 This is one of the best programs available for the drivers that would wish to rent vehicles on a weekly basis paying as low as $165/week plus tax. This is a comprehensive fee that includes unlimited mileage, insurance and maintenance fees.
A driver has to be an eligible Uber or Lyft driver (whose policy upon registration requires one to have gone through DMV, background and criminal checks) in order for them to be allowed for rental. All rentals should be made a day in advance and can run up to 28 days with weekly renewals.
See qualifications and requirements for an Uber driver here.
When signing up for this program, no credit check is required and $250 is paid as deposit with Roadside Assistance guaranteed.
Currently this program has only been made available in the following cities:
Chicago, IL
Atlanta, GA
Denver, CO
Los Angeles, CA
Boston, MA
Miami, FL
New Orleans, LA
San Francisco, CA
You can also sign up for the Lyft-Hertz program here, which is not so different from the Uber-Hertz program but it is important to stress that with the Lyft-Hertz, one can still become eligible for the Lyft's "Rental Rewards" which include Power Driver Bonus and the Average Hourly Guarantees.
HyreCar
HyreCar vehicle rental market cuts across Uber, Lyft and delivery services. It's infrastructure is built upon a peer-to-peer rental model where contracts and sign-up fees are excluded and also a driver enjoys the discretion of making a vehicle choice through filtering by price, model and location.
Drivers are able to rent cars for as little time as 24hrs at a rate of $35 which is without a doubt a great deal. This service is also meant to allow car owners to rent out their cars on occasions they can't get on road themselves which serves to ensure they are always "at work" even when they are taking a vacation in Malibu.
HyreCar has set the stage to give its drivers the convenience to even rent an UberXL or Uber Select when a party or mega-event in town is ensuing.
Sign up for HyreCar here.
Uber-Getaround
Being a new pilot partnership between Uber and Getaround, this program allows you to make extra cash on your free-time; with Uber-Getaround you can rent a vehicle by the hour. The first rental day is usual free but goes up to 14hrs. Any additional hour after the first 14 are elapsed, a flat fee of $5 will be charged which includes insurance, mileage and gas costs.
This program is currently available only in San Francisco and Oakland. Drivers can sign up with Uber and once approved, they will get an invite code in order to download the Getaround application.
They can then select a vehicle model from the available on the app based on their preferences and then afterwards pick up their vehicle at the instructed spot in the region.
When done driving they return the vehicle to the same spot they picked it.
Doesn't it sound amazing?
Maven Gig
Maven Gig is one of the best products General Motors (GM) has ever unveiled to drivers who are looking for flexible leases and rentals for rideshare and delivery.
The Maven Gig program allows drivers to drive for Uber, Lyft and delivery services like DoorDash and Postmates and also package delivery like the Amazon Flex.
With this program you have options like compact, sedan, crossover, and electric cars at weekly rates of up to $229.
The compact cars include Chevrolet models like Cruze, Impala, Trax, Malibu and Bolt EV.
The rates charged by Maven Gig include unlimited miles, maintenance, insurance, and Onstar roadside assistance.
The program is only available in:
Los Angeles
Washington DC
Boston
Phoenix
San Francisco
Detroit
San Diego
To enrol, download the Maven Gig app from the Apple Appstore or Google Playstore.
aGO
A Chicago based vehicle rental program for rideshare that lets you rent a Nissan Leaf for the 7 days.
aGO is a subscription based service that lets you pay an average price of about $5.50/hour with a minimum of 10 hours a day but they would lower the cost/hour for you the more the more you drive.
The platinum membership of aGO lets you drive for $4.38 per hour and those prices include all fees for charging the vehicle (since it is electric), insurance, parking, taxes and the data used on the aGO provided tablet for the Uber or Lyft.
More details on aGO visit here.
Lyft-GM Express Drive
The Lyft-General Motors Express Drive partnership program is a rideshare rental program that allows drivers to rent vehicles at weekly rates of the range $185-$235.
This program incentivises its drivers with the Power Driver Bonuses and Average Hourly Guarantees which are Lyft's basic perks of rewarding its drivers for setting certain ride milestones.
All new drivers looking to drive for Lyft, they can apply here.
Another popular Uber program was the Uber-Enterprise that was started in 2015 and but unfortunately shuttered in 2017. It was an exclusive discounted rental cars program that offered a lot of convenience to drivers.