One of the biggest expenses that requires a precise focus on detail is mileage used during a rideshare shift. Whether it's starting the shift during or closing it, mileage is the taxable expense that drivers need to watch It is also the metric used to calculate the income from rides as well as the driver's metric for how many miles they drive when in Periods 1 and 2 and not just 3 when you are driving the passenger.
Picking out a car mileage tracker is harder than choosing a GPS tracking system since each mile tracker has its pro's and cons. There are five major features you need for a good mile tracking system:
Cost, is it a one time buy or a subscription
How much will it save in reality, versus the cost of the app?
Does it include expense tracking?
Does it include maintenance and repair features?
Can it link with Excel or Tax authorities or other apps to produce reports for Tax and other needs?
Let's take a look at seven apps.
1. Drivvo

The Drivvo app is considered to be one of the leading apps available. It is global and has been downloaded over 1,5 million times. It is used in over 180 countries.
Drivvo enables the driver to follow fuel consumption including gas, gas premium, ethanol, diesel, and electric fuel. It allows care mileage input, managing maintenance records and gives analytics and statistical reports of car usage over set periods of time.
The ability to track expenses per mile based on user input will generate full expense reports for the driver to be used when processing P/L sheets on a monthly and yearly basis.
The cloud version of Drivvo gives the user data security since it backs up all information to their cloud and provides data synchronization as well as 24/7 support services.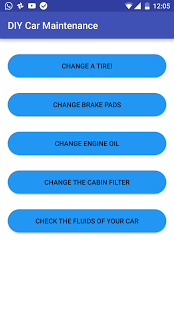 This app comes as an assistance app to the mileage tracker. This app helps drivers that want to repair their cars or maintain them at home. It will notify the driver of any maintenance checks and fluid changes needed per vehicle mileage counter, such as per 5,000 miles for washer fluid and oil changes.
DIY comes with a number of self-help videos that show the driver step by step how to perform many different repair and maintenance actions. The app downloads its information on the app, so drivers with no WIFI or link can still use the app when in an emergency situation with no connection.
3. Just Drive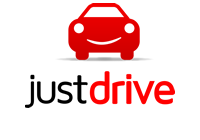 Just Drive is a car maintenance app that enables drivers with similar or identical model cars to be in contact and share information. The app includes an interactive GPS map that shows where the nearest service station is located. The app offers an automatic update service, so drivers do not need to interact often with the mileage tracking.
The app features include:
Interactive car map; this feature provides detailed location information for many services including hospitals, car dealerships, repair shops and gas stations. The map shows the destination ETA and distance as well as comes with a review system where you can record and read driver opinions of the destination.
Service history; this feature shows you a list of all your previous car maintenance and repairs including the mileage that was recorded at the time, and where and when you made them.
U2G (user to a group); this feature enables drivers to be in touch with each other. Specifically, drivers of the same make and model of a car This allows drivers to share experiences and tips about car issues.
Critical reminders and notification; this feature allows drivers to input expiry dates of documents and dates for maintenance checks and set custom alerts notifying the driver ahead of time to prepare.
Car costs module; in this feature, you input all expenses per trip, so your system can record and relate expenses per mileage driven, generating detailed reports.
Car dictionary; this is a useful feature that gives you knowledge of all this interesting word mechanics like to use to confuse you.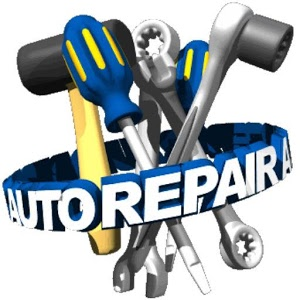 This Android app offers a very large list of car issues and how to deal with them. It comes with detailed screen graphics showing the location of the problem and how to reach it and with what tools to fix it. It's a great app if you prefer DIY maintenance, and is a stiff competitor to the DIY maintenance app.
5. Free Car Maintenance myCARFAX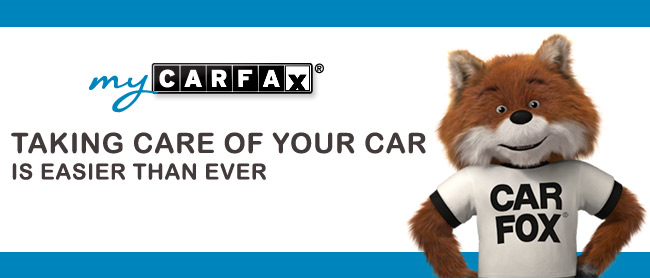 This app is a great car management system that enables the driver to review and manage their maintenance issues. It includes features that notify drivers of registration renewal and routine checkups. It allows drivers to add up to 5 cars for review and provides recall information as and when the recall is notified by the manufacturer.
You enter a vehicle by inputting the license plate number and state, the Vehicle Identification Number (VIN), or by scanning the VIN via a bar or QR code. The app automatically populates your data with all car details such as current mileage, past repairs and recalls as well as it's registration renewal history. MyCARFAX has 12 billion records in its server database, so its comprehensive and by entering most VIN's you can get detailed info about the car, which is a useful feature when trading cars.
6. IFixIt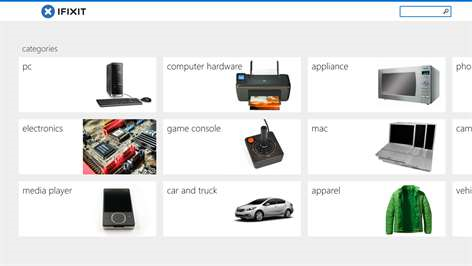 IFixIt isn't just for cars. It's a comprehensive quick fix it app that provides easy to follow and in-depth graphics for step by step repairs. It's very useful as an additional app for DIY repairing, and since it does cover a lot of other issues, can prove to be useful in handling problems that arise with gadgets used during ridesharing shifts.
7. Car Minder Plus – Car Maintenance and Gas Log (MPG)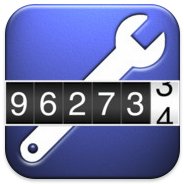 Car Minder Plus is another maintenance reminder app that tracks fuel usage and economy. It is also good for fleet management, so if you have more then one car, you can use it for each one you register. The app is a more basic version of myCARFAX and offers a similar recording service, allowing the driver not only to get notifications of maintenance and recall issues but also tracks fuel consumption based on your cars fuel consumption metrics.
Conclusions
Every rideshare driver needs an app to cover the following issues:
Mileage tracking (automatic, linked to the cars OS)
Fuel consumption (automatic, algorithm linked to the mileage and engine running time)
Maintenance scheduling (including recall notifications)
Repair management (recording all repairs and costs)
Expense tracking (allowing full expense tracking per drive)
Emergency aid (showing critical stops on the map for emergency situations)
We have yet to find one app that provides these six features. However, two or three of them combined do offer an excellent solution. Bottom line, you must have access to the above six features to track your expenses correctly and thus maintain an objective and correct understanding of how profitable is your rideshare driving and the financial gains as a rideshare driver.